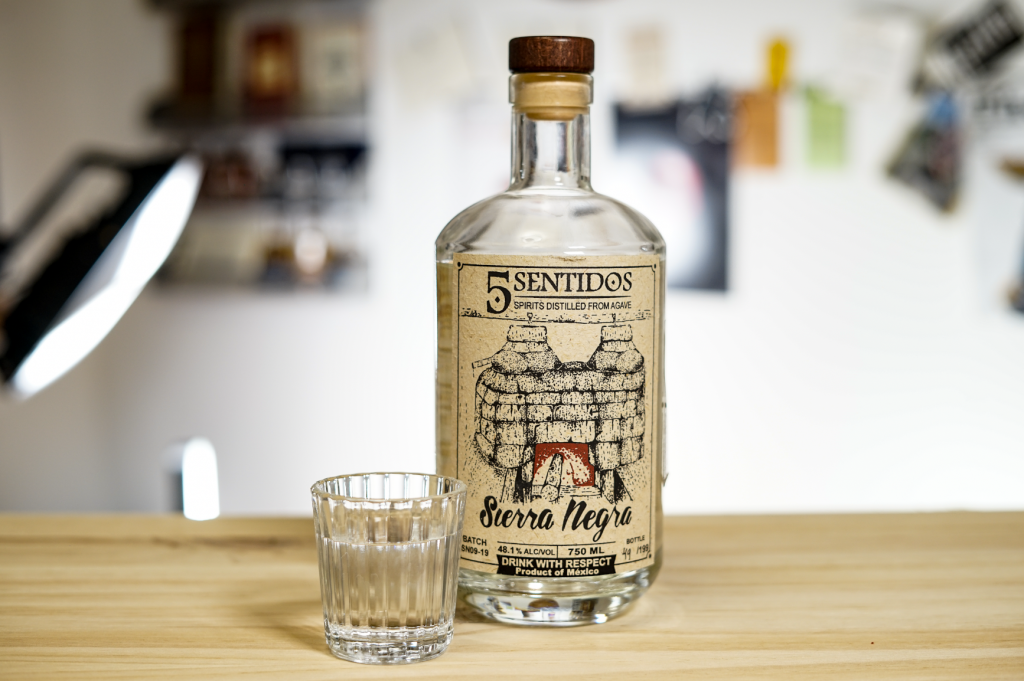 Distilled by Alberto Martinez, in the first of a pair of bottlings selected by Aficionados Group, this destilado de agave was produced in Santa Catarina Albarradas. Produced using Agave Americana – known in this case as Sierra Negra, Alberto distilled this 153 liter batch using small clay pots across two distillation runs in May of 2019. Alberto and his Son-In-Law Reynaldo are amazing maestros, working diligently to produce some of the best agave spirits found in the Sentidos catalogue.
This batch of exclusive destilado (uncertified Mezcal, as is Sentido's tradition) features notes of: bright citrus, lush cream sweetness and plenty of terroir. Minerality, papaya, mango, citrus zest, slate and some light plasticity bring a complex bouquet of savory and fruit forward notes that are incredibly drinkable. Sierra Negra has been an extremely prized target for Aficionados, and this expression does not fail to impress.
Cinco Sentidos is an awesome bottler that Aficionados Group consistently enjoys sourcing from. After the success of the Group's 2020 Ensamble 4 Magueys, a pair of single maguey releases was a priority and a dream.
Aficionados Group is a collective of mindful drinkers who select premium small runs or single casks of Agave, Brandy, Rum, Whiskey and more. Information about their releases can be found online via AficionadosGroup.com