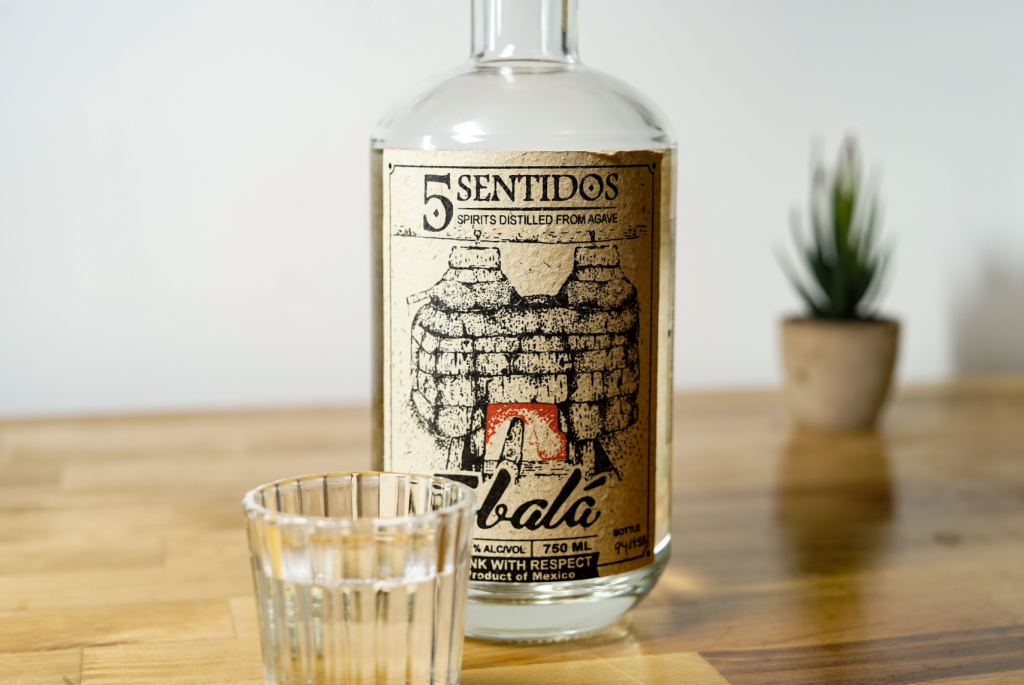 Distilled by Alberto Martinez, in the second of a pair of bottlings selected by Aficionados Group, this destilado de agave was produced in Santa Catarina Albarradas. Produced using Agave Potatorum – known in this case as Tobala, Alberto distilled this 131 liter batch using small clay pots across two distillation runs in August of 2019. Alberto and his Son-In-Law Reynaldo are amazing maestros, working diligently to produce some of the best agave spirits found in the Sentidos catalogue. A very special aspect of this particular bottling is the adjustment to ABV – not done with water, but instead Puntas and Colas to reach bottling proof.
This batch of exclusive destilado (uncertified Mezcal, as is Sentido's tradition) features notes of: lime, light ash smoke, savory agave sweetness and undeniable clay pot presence. Honey, roasted agave, salinity, some cedar and big ripe mango, bell pepper, lemon curd come together to bring a complex drinking experience. Bright and fruity at first, transitioning to savory, smoky and filled with terroir. An excellent look at Tobala – a diverse and difficult Agave to create great batches from.
Cinco Sentidos is an awesome bottler that Aficionados Group consistently enjoys sourcing from. After the success of the Group's 2020 Ensamble 4 Magueys, a pair of single maguey releases was a priority and a dream.
Aficionados Group is a collective of mindful drinkers who select premium small runs or single casks of Agave, Brandy, Rum, Whiskey and more. Information about their releases can be found online via AficionadosGroup.com