Many of you know my deep love for agave. My two favorite producers in Mexican heritage agave are Maestra Berta Vasquez and Maestro Atenogenes Garcia. This pair of bottlings comes from Atenogenes, in his 3rd and 4th chapters in batches selected by Aficionados Group.
This is the first time this particular project is being done, however. Jason of Cinco Sentidos reached out to me about a year or so ago and let me know he had something he thought I needed to know about. He mentioned my favorite Mezcalero, Atenogenes, had received some Tobala and distilled it a while back. Over 2 years back. After distillation, he let Jason know he liked it, but he wanted to bury it for a while to let it linger and age in demijohns. This isn't uncommon in agave, where distillate is often left to rest for extended periods of time post distillation, while the producer tastes and waits to be satisfied. This process is usually referred to "resting" or "glass aging" but there's no easy way to determine how strongly this affects the distillate. Even further, it's not uncommon to bury the vessels while waiting. Atenogenes planned to bury his Tobala in glass for a while and check back up on it. Jason sensed the opportunity for an experiment, and asked Atenogenes for a couple glass demijohns to hold on to, above ground, to compare. After 25 months of glass resting, above and below ground, Jason let me know that if I wanted to, I could select both. So – does resting above ground vs below ground affect the spirit? It's up to us to find out. Welcome to 5 Sentidos Tobala Reposado (Restful) and 5 Sentidos Tobala Enterrado (Buried). In this case, Reposado refers to the time spent aging in glass. Not casks or wood of any kind.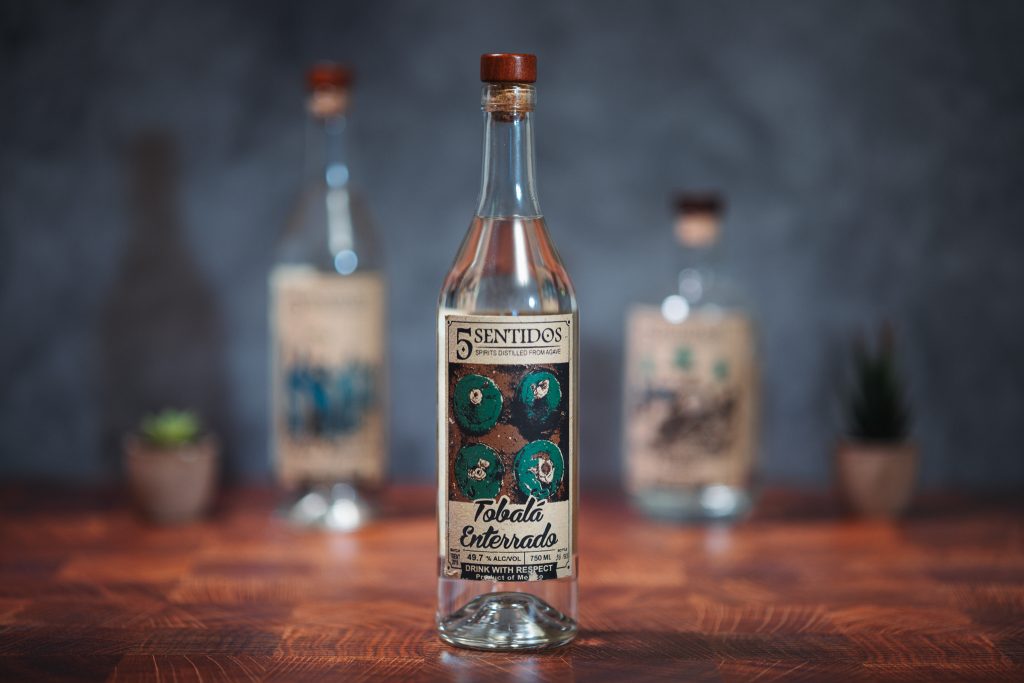 Distilled in 2019 and buried in a demijohn below ground for 25 months, this is Atenogene's Tobala Enterrado.
Tasting Notes: On the nose, it's a wild cornucopia of fresh fruit, strawberries and cream, honey, rock candy and a touch of creamed corn. Peppery and mineral forward on the palate again, this has a noticeable uptick in sweetness, with the savory pepper holding steady. Lime zest, a touch of cider vinegar once more, creamy sweetness, orange peel, clay and a bit of limestone come through. Long finish, sweet and fruity driven with just a touch of ash, driven by minerality and cotton candy 
---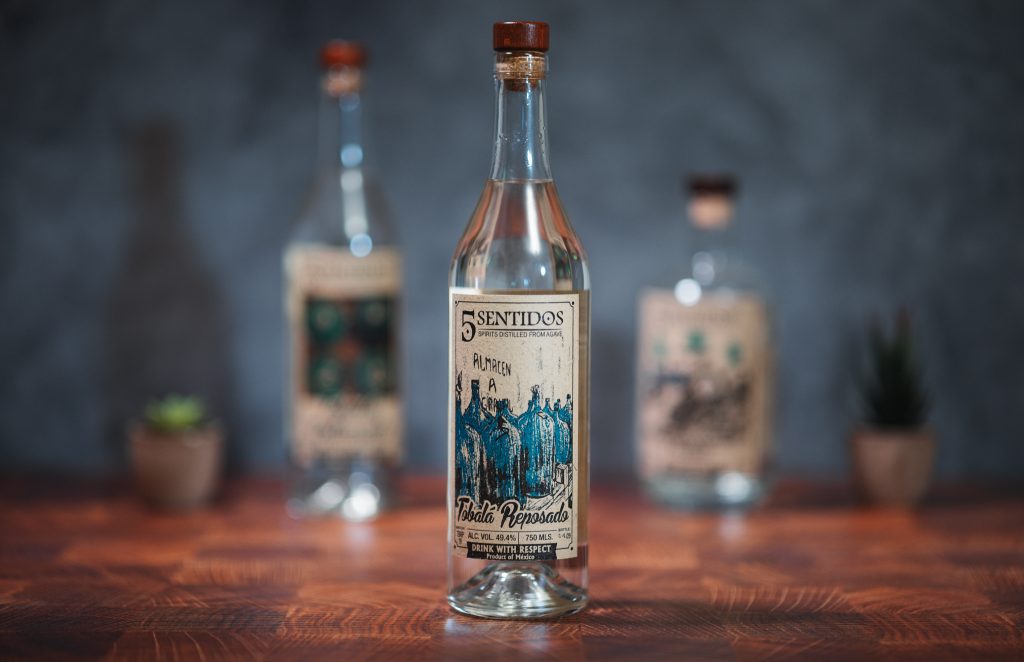 Tobala Reposado: Aged in a glass demijohn for 25 months in Atenogenes bodega, this Tobala presents no shortage of flavor.
Tasting Notes: Cotton candy sweetness, apples, pears, cider vinegar. Rock candy sweetness and a bright combination of lemon curd, slate and minerality. Rich palate with a zip of pepper. The complexity of some clay, a touch more minerality on the palate helps temper the sweet Tobala agave notes with a long, rich, earthy finish.